Broadcast News
26/06/2012
3D Storm Provide Innovative Solutions For Next Generation Live Production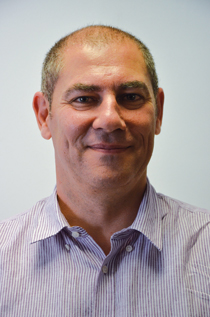 Franck Lafage, Director of 3D Storm, the distributor of NewTek Products for Europe, Middle-East, Africa, Russia, Turkey and Pakistan, reveals how the company is embracing emerging trends and helping to define the future of broadcast.
RFV: How did 3D Storm begin and what have been the majomilestones along the way?
FL:I was really found of computers, kind of a cool geek. I was really interested in what NewTek was doing in the mid 80's. They were the first to create an affordable tool to digitalize pictures. Today, it seems that it is as simple as walking, but 30 years ago, it was a revolution! 3D Storm history goes back to this moment, when I created my first company in 1989. At the time we
were one of the pioneers in multimedia. We were one of the first distributor of peripherals and
softwares for Amiga Comodores in Europe and for sure the first distributor in France of NewTek
products. We were specialized in desktop videos, multimedia, 3D animation and VFX. 10 years later, the occasion rose to expand NewTek presence in the EMEA region. 3D Storm the
distributor of NewTek products in EMEA, was created in 1999 in Bordeaux. We were 2 when we started. We are now 15 people, including 3 sales representatives abroad, covering more than 100 countries. We have more than 200 resellers in our region and more than 5000 units installed.
RFV: What makes the company stand out from the crowd?
FL: NewTek and 3D Storm have a common goal which is to provide innovative solutions to everybody. Manufacturers need to provide the most advanced tools to allow artists and producers to produce, broadcast and stream. NewTek first gained recognition in
the semi-pro world. 3D Storm was the first distributor to address big networks. National televisions have now integrated NewTek TriCaster in their production workflows, such as France Televisions, BBC, RTL, RTBF…Lately, the Circom Conference, which is the annual
conference of European public televisions, was streamed live with TriCaster.
Over the years our experience and expertise have grown. We deliver tailor-made services to our clients. We built trust and very strong relations with our network.
RFV: What do you feel are the emerging trends that are defining the future of television and how are you embracing them?
FL: The past 10 years have seen social medias emerged. Nowadays, on line social platforms are the new way to broadcast and publish content. It started with webcams and low quality videos and it is evolving really fast towards high quality content and high quality visuals.
Televisions productions are surfing on this trend as well, including more and more content coming from the web in their productions. Social platforms provide endless resources.
NewTek TriCaster 8000 was announced at NAB, it is the next generation of Live Production. A
unique instant publish and share on social media platforms feature was integrated in the system. With Tricaster 8000 any type of content can be edited and published instantly to any platform, such as Youtube, facebook ,Twitter, but also sent to an FTP server, during live
production.
RFV: You have unveiled a new line of TriCaster™ live production systems, can you inform our readers what these products offer?
FL: At NAB, NewTek unveiled a new line of TriCasters, a next generation of live production
systems, that answers today's audience expectations to have content delivered on multiple
screens, on-demand, online, and on social media platforms. TriCaster 855 is a complete,
integrated solution to deliver big live productions in native, fullresolution HD. With a fully loaded, 24-channel switcher, eight-source ISO recording and a powerful integrated effects system, plus additional video, graphics, animations, and virtual sets, TriCaster 855 makes productions shine and meets today's demands in a highly competitive market.
TriCaster 455 is a compact, integrated solution to produce a four-camera, 14-channel HD live
show with maximum creative capacity. Designed for mobility and scaled for small spaces, TriCaster 455 provides rapid setup, complete live production capabilities, built-in multi-track ISO recording and a powerful switcher effects system, to produce from any location.
TriCaster 8000 is a complete live production and media publishing solution built to keep pace with the rapidly changing landscape of video production.
It starts with a 24-channel switcher, amplified by 8 fully re-entrant M/E rows. It extends to external router support for large-scale multi-camera production in native, full-resolution
HD, 8 channels of ISO recording in up to 1080p and live output to up to 14 different display destinations. It integrates social media sharing to publish to social networks. With a powerful integrated effects system, it creates impressive, custombranded visuals.
RFV: Finally, what do you think the next 12 months hold for the company? Are there any exciting developments on the horizon?
FL: The next coming months will be dedicated to the new line of TriCasters that we launched at NAB.
Come and see us at IBC to see amazing TriCasters Demos, same spot 7K11!
Top Related Stories
Click here for the latest broadcast news stories.