Broadcast News
12/04/2012
The Big Interview: Wohler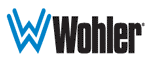 This month Regional Film and Video caught up with Wohler's Chief Marketing Officer, Don Bird. He gave us a run down on how it all began for them and looked ahead to what they hope the future will bring. He told us about their plans for this years NAB show and told us that visitors were in for a few surprises.
RFV: Wohler is seen as a major success in the industry, with market share continually increasing, briefly where did it all begin and what have been the major milestones along the way?
DB: Well Wohler originally came up with the idea of in-rack monitoring equipment and we became the first company to offer a powered speaker system featuring full stereo sound in one rack unit with the introduction of our first product, the AMP-1, in 1987. Following a string of successful audio monitoring products, we turned our attention to video, issuing a line of video monitoring products in 1997. Along the way Wohler acquired a premium technology for ancillary data management, including captioning and subtitling. The HDCC Series of subtitling and ancillary data management products is now offered on both our own, as well as the openGear platform.
Wohler has accumulated a long string of rewards and recognition for our efforts in the confidence monitoring arena, most recently for our flagship audio and video processing monitor, the AMP2-16V, and our innovative Pandora Loudness monitor and Presto 1RU video switcher. We've always focused on innovation to meet customer needs, and providing cutting edge solutions that are delivered based on solid, reliable engineering and design. For example, Wohler Technologies was the first company to offer monitoring solutions for SD-SDI, HD-SDI and Dolby signals.
As Wohler moves forward, we continue to look for ways to innovate and to address our customers' need to remain in the forefront of evolving consumer demands for content consumption and the changes those demands are making on the infrastructures for creating, preparing and distributing multi-platform content to a global audience.
RFV: You have been involved in the industry for over two decades, in terms of the work you do, where do you think the industry is going? Are there any key trends emerging that Wohler would be keen to tackle?
DB: The industry is becoming increasingly reliant, as well as practiced, in the area of utilizing IT-centric infrastructures alongside baseband in order to support multi-platform content delivery. Content is King and at Wohler, we are excited by the opportunity to extend our expertise in signal management and confidence monitoring into new media. Our goal is to continue to develop and offer the newest technologies and tools to help our customers monitor and manage their content from ingest through to delivery, in the file-based domain, as well as ranging more broadly across the entire content delivery value chain.
RFV: Recently you announced that you would be opening a new office in the UK. What is the purpose of this expansion and do you think that it will help strengthen your regional presence?
DB: Wohler has been involved in the UK market and the broader EMEA region since our earliest days. As our business has grown dramatically throughout the UK and Europe, we recognize the importance of a focused and fully resourced local team within the region as an essential component in supporting our rapidly expanding customer base and our introduction of our newer ranges of video, audio, subtitling and ancillary data management products.
Having a UK-based team to support our channel partners and customers, as well as offering local service and support for our products has already begun to pay dividends as we have seen increased adoption of our solutions. Wohler continues to offer the highest quality monitoring products to the region, and now, with the introduction of our new office, we are well-positioned to offer the highest quality service and support as well.
RFV: Wohler's new product guide for 2012 is just hot off the press – give us a rundown of your favourite or top solutions featured in this year's guide?
DB:With the new release of our version 2 software for Pandora, we believe we offer the most compact, comprehensive and cost-effective solution for monitoring loudness and tracking compliance with all global standards. We have also just announced the availability of our world-class subtitling products on the openGear platform, and at NAB 2012 will be debuting a full line-up of MPEG/ASI video monitors that decode and display MPEG-2 and MPEG-4 video and audio streams, with built-in diagnostics and display of PAT, PMT and PID tables. You'll find information on our new line-up of quad split video monitors and multiviewers, and on the audio front, our newest 16 channel, dual 3G SDI audio monitor offers trim controls and supports control of multiple devices over Ethernet.
RFV: The buzz about NAB has started to surface. I believe you will be exhibiting again at this year's show and you will be debuting a new audio monitor – the AMP1-16M dual-input SDI audio monitor: tell us a little about this product. How does it differ from other solutions currently available?
DB:The AMP1-16M has been designed to meet our customers' needs to reduce cost and increase operational efficiency. By tightly focusing its feature set, and providing access to functionality over the internet, our customers are able to quickly configure their audio monitoring setups from a single control point and can deploy basic, intuitive 16-channel monitoring of their SDI streams in fast-paced production environments.
RFV: What else will be on display at Wohler's stand during the event?
DB:We'll be showing our full range of audio, loudness, video and subtitling solutions, as well as our new line of MPEG/ASI monitors and the Soundfield line of premium surround microphones, processors, and upmixers, for which Wohler acts as exclusive distributor in the Americas. There will also be some glimpses into where we're headed with on-going development and future product offerings.
RFV:Over the last decade you have picked up a wealth of awards during the NAB show including the NAB TV Technology Star Award and the NAB Broadcast Engineering Pick Hit Award- do you think that you will be acknowledged with more awards this year?
DB: While awards are great, our primary focus is always on being responsive to our customers' needs and requests. That said, stay tuned, as we do have some surprises in store for this year's show.
Check Out The Full Version Of This Interview In Our Online Paper- Regional Film and Video
(LB)
Top Related Stories
Click here for the latest broadcast news stories.