Broadcast News
11/04/2012
Vislink Takes On The Sporting World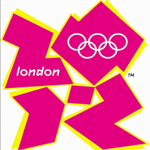 With the Summer Games just around the corner Vislink have told us a little about the technical challenges facing the industry and how they are placed to tackle them.
With a professional pedigree steeped in the power, motion and split-second timing of sports broadcasting, Vislink brands are singularly qualified to address the technical challenges of transmitting wireless communications for the world's most demanding events and this year's the Queen's Diamond Jubilee and the London 2012 Games will be no exception.
Vislink technology will be used throughout these events to transmit live action from every venue, as it has done for many years and from every conceivable corner of the globe. The 2008 Beijing Games attracted the largest global TV audience ever of 4.7 billion viewers — approximately 70% of the world's population — and The London 2012 Games look set to enjoy a similar profile.
No pressure on the technology, then.
But Vislink is more than up to the challenge. For example, having long been official partners with MotoGP, FIA GT1 World Championship, World Touring Car Championship and Superleague Formula, Vislink's Gigawave-brand of RF microwave links and on-board camera systems are in daily use for a wide range of action-packed sporting events worldwide, and certainly wherever capturing intensity, drama and triumph cannot afford to be missed by a broadcaster.
Similarly the LINK wireless camera systems have been there to capture the highs and lows of the action. In America, professional baseball, basketball and football have all turned to LINK to deliver the quality and reliability of pictures they need to continue to push the boundaries of what is possible.
At this year's "Super Bowl", the largest event on the American sports calendar, LINK L1500 wireless camera systems were there to capture the action.
In fact, whether hired in or purchased for everyday use, you would be hard pressed to find any major sporting event in the world in which some Vislink equipment was not used to present or transmit every detail, from Gigawave or LINK On-Board's and wireless camera systems, Advent SATCOMS, or MRC microwave.
Vislink's innovative solutions enable its customers to cover events imaginatively and cost-effectively with systems that are designed with ease of operation in mind.
From LINK LMS-T modulation and Deep Interleaving, H.264 camera back transmitters, H.264 encoding and IP file data transfer products Vislink has the expertise to deliver. Vislink technology also extends coverage areas by constructing cellular receive zones that enable wireless cameras to move seamlessly from one receive cell to another. This is perfect for extensive large area coverage for events such as marathons.
And the coverage required for these upcoming major UK events is a marathon, not a sprint. Whatever the event and whatever the venue, indoors or out, Vislink technologies will be there in abundance to transmit every stunning spectacle and every twist and turn. Quite literally billions of viewers will be able to experience these events like never before. The Vislink technologies involved, and the applications for them, will continue to be at the forefront of providing technical solutions, not just for sport, but for any broadcasting requirement.
www.vislink.com
Top Related Stories
Click here for the latest broadcast news stories.