Broadcast News
30/11/2009
Sky's 3D TV 'To Launch With Avatar'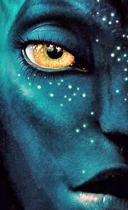 Just weeks after Virgin Media completed trials on its existing cable infrastructure to carry a 3D TV signal, it looks like Sky could be almost ready to launch its own 3D TV channel.
It is also increasing likely that Sky will use the December 2009 3D cinema blockbuster, Avatar, as a shop-window for their 3D televisual experience.
Virgin's trial in early November was on a closed VoD network and not only were 3D signals broadcast on Virgin's current broadcast platform but they were transmitted through the company's existing V+ set-top box. However, Virgin's 3D technology is clearly not at the advanced stage of its rival Sky - but their trials were an indication that the satellite broadcaster may not have a clear field for the high-tech development.
Sky is pressing its advantage though and by late November, was reported to be looking at a launch into pubs and clubs early in 2010.
Sky is expected to schedule a mix of sports, arts, entertainment and documentary programming, topped up with premium pay-per-view events.
Depending on whether everything goes well with its own test broadcasts, it is anticipated that Sky could then launch into domestic customers homes around July next year.
Subscribers would require new 3D TV sets to view the service and although many manufacturers are bringing 3D TVs to market, Sky is expected to have its initial launch into commercial premises.
Signing-up licensed premises such as pubs and clubs could generate much needed revenue and build awareness among the whole customer base.
Next year's Premiership football season 'kick-off' is expected to offer an opportunity for Sky Box Office customers to watch Avatar, (pictured) the sci-fi feature produced by the Fox film studio as a huge 'taster' for the new viewing experience.
Avatar - released in cinemas on December 18 this year - could therefore launch on Sky pay per view around August 2010.
Sky's advance in technological innovation seems unstoppable. Only a few weeks ago, it announced the launch of a new digital music service offering packages to customers with over four million tracks to download.
Sky Songs launched on October 19 and is available to anyone in the UK with broadband.See:
Sky Customers To Download Hits
(BMcC/KMcA)
Top Related Stories
Click here for the latest broadcast news stories.