Audio Restoration Companies
In Hertfordshire


Digital Angel Mastering is a professional online mastering studio, offering competitive rates. About the owner / Mastering Engineer:   Julian Lines is the Engineer and Owner...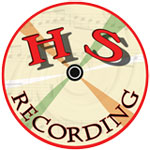 HS Recording First class studio & mobile recording services (Founded 2002) * Based near Hitchin in Hertfordshire (30 miles north of London). * Run by musicians and...