Voice Over Studios Sponsors

Manchester Voiceover works with only the finest talent. Yes, we know a lot of places say that (well, they wouldn't say 'worst' would they? Though, maybe there's a market for that somewhere... who knows) but we think we do.

Voice Over Soho
Specialist Voice Recording Facility
Most Competitive Rates in Soho
Top Quality Studio and Equipment
Clients Inc : EA Games, Playstation, Diesel

London Voiceover is, unsurprisingly, a company that provides voices! Our voices are all colourful characters who bring a spark of life to the jobs on which they work.

With countless years of experience behind them, they can deliver each and every time.
Voice Over Studios Companies
In Buckinghamshire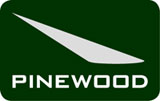 The Sound Department within Pinewood and Shepperton hosts probably the largest integrated post production sound facility in the world, enabling its talented pool of mixers...


SHUSHSTUDIO is the private boutique recording studio facility of producer/composer Danny de Matos. Specialising in music and voice production and recording for corporate,...