Production Companies - Charity Videos News
Using Video To Build Your Brand
So, your organisation is exceptional, with great products and customer service but does your marketing reflect your true value, asks Minamonfilm.
Production Companies - Charity Videos Companies
In South Yorkshire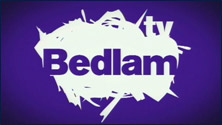 Bedlam TV offers a complete production package from initial concepts right through to final film and duplication. This includes everything from broadcast advertising to...