Aerial - Photography Sponsors

Award winning Drone hire aerial filming & CableCam filming. Regularly hired and trusted by Producers & Directors.
Special permission to operate up to 10m in congested areas
Heavy lift
Live broadcast
Night flight permission
Aerial - Photography Companies
In Warwickshire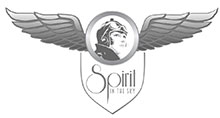 Spirit in the Sky provide end to end aerial filming solutions to TV and Film production companies. Our highly professional team are able to supply: A wide range of aircraft...