Aerial - Photography Sponsors

Award winning Drone hire aerial filming & CableCam filming. Regularly hired and trusted by Producers & Directors.
Special permission to operate up to 10m in congested areas
Heavy lift
Live broadcast
Night flight permission
Aerial - Photography Companies
In Sutherland

Aerial Filming Specialists PDG Film Services is the specialist aerial filming department of PDG Aviation Services. The 'PDG Film Services' name is new but our experience in...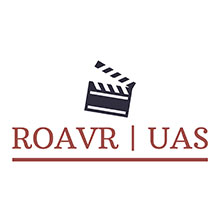 ROAVR UAS
Harbour Office, Inverness
Tel : 01463 223753
Discover The Benefits of Using Scotland's #1 Drone Team! We Help Production Companies To Capture Breathtaking Aerials in Scotland, Without the Worry of Uninspiring Footage,...