Aerial - Photography Sponsors

Award winning Drone hire aerial filming & CableCam filming. Regularly hired and trusted by Producers & Directors.
Special permission to operate up to 10m in congested areas
Heavy lift
Live broadcast
Night flight permission
Aerial - Photography Companies
In Flintshire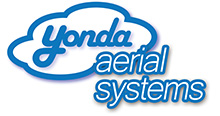 Yonda is an innovative Chester based company that specialises in aerial video and photography using drones or Unmanned Aerial Vehicles (UAVs). Yonda produce video to make...