Broadcast Rental Company
HD Cameras
Sound
Lighting
Crews
Multi-Camera Rigs
Supplying television producers in London, NY and around the world

London based Broadcast Equipment Hire & Crews for all your Video Production needs.
Credits include:
The Apprentice
Jimmy's Global Harvest
Locked Up Abroad
The Queen

Technical Crew Hire & Cameraman for TV, FILM, BROADCAST and Corporate Productions, based in the North East of England.
Crew Hire Companies
In Gloucestershire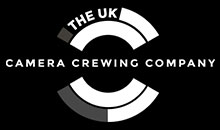 WHO WE ARE Whether you are filming a documentary, features, light entertainment, drama, corporate, current affairs, news & sports, Uk Camera Crewing Company have the...