Broadcast Rental Company
HD Cameras
Sound
Lighting
Crews
Multi-Camera Rigs
Supplying television producers in London, NY and around the world

London based Broadcast Equipment Hire & Crews for all your Video Production needs.
Credits include:
The Apprentice
Jimmy's Global Harvest
Locked Up Abroad
The Queen

Technical Crew Hire & Cameraman for TV, FILM, BROADCAST and Corporate Productions, based in the North East of England.
Crew Hire Companies
In Gloucestershire


2000 Television is by far the biggest UK camera crewing company. It now holds over 600 camera crews located all across the UK. If you need film crews in parts of Scotland,...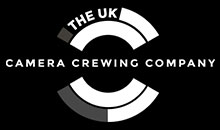 WHO WE ARE Whether you are filming a documentary, features, light entertainment, drama, corporate, current affairs, news & sports, Uk Camera Crewing Company have the...