Broadcast Rental Company
HD Cameras
Sound
Lighting
Crews
Multi-Camera Rigs
Supplying television producers in London, NY and around the world

London based Broadcast Equipment Hire & Crews for all your Video Production needs.
Credits include:
The Apprentice
Jimmy's Global Harvest
Locked Up Abroad
The Queen

Technical Crew Hire & Cameraman for TV, FILM, BROADCAST and Corporate Productions, based in the North East of England.
Crew Hire Companies
In Berkshire


Fleetwood Films Studios is within easy reach of the M4 and M3 in a rural and tranquil location on the Hampshire/Berkshire border. The 510 sq ft studio offers a full 90-degree...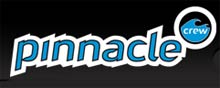 What separates us from our competitors? We believe our crew are a valuable and trusted resource to any event and can make a significant contribution to the success of your...