Crew for Hire - International Sponsors

We supply kit and crews to many productions, ranging from single to multi-camera shoots. Most recently we have supplied all the PSC kit to ITV's X Factor. We also supplied all the equipment to the UK version of the Apprentice for BBC2

Since 2010, Newsworthy Vision Ltd. has been providing crewing and equipment to some of the world's largest television networks. Based in London, we specialise in international newsgathering and current affairs, remote location transmission of material, and multi-camera live event broadcasting.
Crew for Hire - International Companies
In Gloucestershire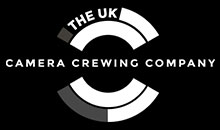 WHO WE ARE Whether you are filming a documentary, features, light entertainment, drama, corporate, current affairs, news & sports, Uk Camera Crewing Company have the...