Editing - Hi-Definition Sponsors

Brand new facility at the world famous Pinewood Studios
Broadcast Editing | Motion Graphics | Colour Grading | Video Encoding
Corporate Video and blue-chip client base
TV Commercials | Music Videos | Promos | Trailers | Short Films | Junkets | EPK's

HD Heaven is a top end, state of the art video post production facility. Whether you want a simple video conform or a one-stop-shop for your top-end TV programme, commercial, feature film or corporate video then HD Heaven can fulfill all your requirements.
Editing - Hi-Definition Companies
In Leicestershire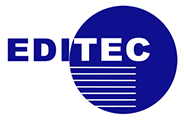 EDITEC's Steve Cotterill, with over 30 years' experience in the broadcast industry, has supplied I-MOVIX SprintCam and X10 systems for sale or rental to broadcasters in the...