DVD/CD Replication Sponsors

CD Duplication
DVD Duplication
BluRay Duplication
CD-ROM Replication
DVD Replication
Blu-Ray Replicaion
Memory Stick USB Copying
Video Encoding
DVD Authoring
Blu-Ray Authoring
and much more

DVD/CD DUPLICATION REPLICATION AUTHORING. SLEEVES LABELS CD/DVD FACE DESIGN STOCKPORT ENGLAND UK
Mint Copies can provide virtually all your distribution and replication needs. We pride ourselves on quick turnaround, across all formats, regardless of the size of order.

Media Heaven is a full service optical media production and packaging company based in Leeds. We are a single source for CD and DVD duplication, replication, packaging, multimedia and graphic design.
DVD/CD Replication Companies
In Cheshire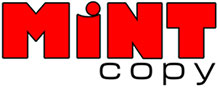 Mint Copy Ltd
South Manchester Studios, Lancs UK
Tel : 0161 432 9012
Media Duplication DVD Duplication including Blu-ray Duplication, Authoring & Replication. As Manchester's leading media duplicator, Mint Copy can provide you with all your...