The ReFlash objective is to create tough, high quality and reliable camera handling equipment that's simple to use at an affordable price. The core of our current product range are the CC1 Camera Crane, the EX1 Extension modules and the PX1 Pedestal unit.
Camera Cranes Companies
In Buckinghamshire


What we do Filmscape Media are here to supply film equipment and grips to independent filmmakers, film students and small production companies who use the DV/HDV/DVCAM...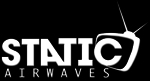 We're a UK based production company providing professional, affordable and customised media production for businesses of all sizes. Music Video Your music is your passion....