Tripod and Grip Equipment Companies
In London


Hi-Way HiFi Ltd is one of the largest independent retailers and exporters of electronics in the heart of London. We are a member of the regulatory body Retra FSB and we are...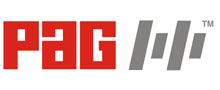 PAG Ltd
565 Kingston Road, London
Tel : 0208 5433131
PAG is one of the broadcast industry's longest established global providers of innovative portable power solutions. Founded in 1968 and based in London, PAG is the original...