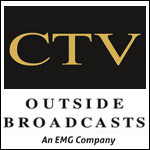 OB Vehicles London
OB Vehicles North of England
OB Vehicles South of England
OB Vehicles UK and Europe
Contact us 020 8453 8989
Neon Broadcast Services provide location television facilities to television production companies and broadcasters, both terrestrial and satellite, throughout the UK and overseas. We offer a top level of freelance television professionals.
OB Vehicles Companies
In Wiltshire

Fry Film Ltd is a company which offers professional video production services. The company offers a range of services which include 4K video production, lighting cameramen,...

SPECTRA
Link Road, Wiltshire
Tel : 01373 865 548
Located in Westbury Wiltshire, Spectra is a leading design company for coaches and engineering. The company has been in operation since 1987 and worked on may different...