Aerial Filming
Aerial filming is a diverse and ever changing sector in the Film and Broadcast industry we aim to provide you with the most up to date information relating to the cutting edge professionals and companies working in this sector.
Aerial Filming News
Creating The Perfect Aerial Shoot
The Lens Foundry is a unique Camera Facilities Company, providing Aerial, Stabilised Camera Mounts, Tracking Vehicles, Motion Control & VFX solutions. Our team has over 18 years experience working on Feature Films, Television Dramas, Commercials, Promos & Documentaries.

Innovative and versatile, our experience in all aspects of aerial filming - from documentaries to features and commercials – means that we are able to deliver bespoke aerial solutions for each client's shoot requirements.

Award winning Drone hire aerial filming & CableCam filming. Regularly hired and trusted by Producers & Directors.
Special permission to operate up to 10m in congested areas
Heavy lift
Live broadcast
Night flight permission

The stabilized camera mounts that we can offer include the Eclipse, Shotover K1, Shotover F1, the Super G, the Stab C, Stab C Compact, Cineflex Elite, Cineflex Ultra, Cineflex V14 the Flighthead and others.
Aerial Filming Companies
In Devon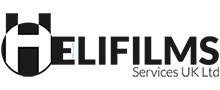 Helifilms Services UK was founded by Mike Wright in 2012. With over 25 years experience working in the film industry, supplying camera systems and their support, Mike has...


Hovercam
The White House, Plymouth
Tel : +44 1752 482711
Hovercam are industry leading helicopter and remote control helicopter specialists with over 25 years' experience in aerial filming, survey work and photography. In this time...