Camera Support Systems News
Philip Flaemig Conquers Mount Everest With Sachtler
Over 200 people have died in their attempt to climb Mount Everest, with the trek itself riddled with avalanches, rockslides, and blizzards. But despite that risk, people every year from all over the world travel to venture to its summit, including German director and cameraman Philip Flaemig.
Camera Support Systems Sponsors

TRANSMISSION (TX) Ltd is a leading provider of advanced camera systems, recording technologies and links for specialist or complex production projects
Camera Support Systems Companies
In Surrey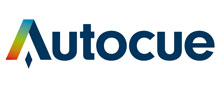 Autocue
Unit 3 Puma Trade Park, Surrey
Tel : +44 (0)20 8665 2992
Autocue (The home of QTV teleprompters) has been the leading provider of teleprompters to the broadcast industry since their introduction in the 1950s, and are the original...


Welcome to Mark Roberts Motion Control We are the leading designers and manufacturers of quality motion control products for film and TV. This page shows some of our...