Camera Support Systems News
Philip Flaemig Conquers Mount Everest With Sachtler
Over 200 people have died in their attempt to climb Mount Everest, with the trek itself riddled with avalanches, rockslides, and blizzards. But despite that risk, people every year from all over the world travel to venture to its summit, including German director and cameraman Philip Flaemig.
Camera Support Systems Sponsors

Primarily designed for use as an aerial mount, HD on the Move's Cineflex can also be mounted on boats, vehicles, cable rigs, tethered blimps or camera cranes with equally outstanding results.

TRANSMISSION (TX) Ltd is a leading provider of advanced camera systems, recording technologies and links for specialist or complex production projects
Camera Support Systems Companies
In Surrey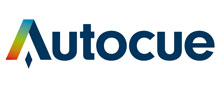 Autocue
Unit 3 Puma Trade Park, Surrey
Tel : +44 (0)20 8665 2992
Autocue (The home of QTV teleprompters) has been the leading provider of teleprompters to the broadcast industry since their introduction in the 1950s, and are the original...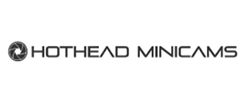 We use our operating experience gained over 23 years shooting live concerts, commercials and movies to enable us to specialise in multi-camera productions for television...