Camera Support Systems News
Philip Flaemig Conquers Mount Everest With Sachtler
Over 200 people have died in their attempt to climb Mount Everest, with the trek itself riddled with avalanches, rockslides, and blizzards. But despite that risk, people every year from all over the world travel to venture to its summit, including German director and cameraman Philip Flaemig.
Camera Support Systems Sponsors

Primarily designed for use as an aerial mount, HD on the Move's Cineflex can also be mounted on boats, vehicles, cable rigs, tethered blimps or camera cranes with equally outstanding results.

TRANSMISSION (TX) Ltd is a leading provider of advanced camera systems, recording technologies and links for specialist or complex production projects
Camera Support Systems Companies
In Devon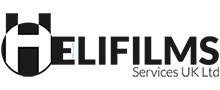 Helifilms Services UK was founded by Mike Wright in 2012. With over 25 years experience working in the film industry, supplying camera systems and their support, Mike has...


Stand Bags – Sand Bags for TV, Film, Photgraphers and Production – A professional product at an affordable price! We make portable and professional products, with a strong...