Aerial - Cameramen
The aerial Cameraman category of 4rfv contains the top aerial cameramen and women in the UK and Ireland.
Aerial - Cameramen Sponsors

Mini Eclipse
Eclipse XL & Multicam Array
Shotover F1
Shotover K1
Oculus
Alta 8 & Movi Pro Drone
Aerigon Drone
Tero Tracking Car
Other systems also available

We will recommend a helicopter type for a specific job based on the location and the type of shot. Then, We can find the appropriate helicopter from the nearest source. We are lucky to have wonderful working relationships with some of the best companies and pilots worldwide.

HoverCam are industry leading helicopter and remote control helicopter specialists with over 25 years experience in aerial filming, survey work and photography.
Helicopter Aerial Filming
Remote Controlled Helicam / Drone filming
Aerial Survey Work
Aerial - Cameramen Companies
In Lancashire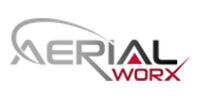 Aerialworx
12 The Floor Bluetower Media city, Manchester
Tel : 0345 4598899
We are Aerialworx - we make you shine! We are Aerialworx, the professionals in UAV drone aerial filming. We use state-of-the-art remotely controlled drones to carry the...


Ironbird
16 Jordan Street, Liverpool,
Tel : 0151 909 8464
IronBird Aerial is a leader in UAV Aerial Broadcast, Film & Photography, operating with an enhanced OSC CAA Permission for Commercial Operations. With an experienced crew...