Aerial - Cameramen
The aerial Cameraman category of 4rfv contains the top aerial cameramen and women in the UK and Ireland.
Aerial - Cameramen Sponsors

Mini Eclipse
Eclipse XL & Multicam Array
Shotover F1
Shotover K1
Oculus
Alta 8 & Movi Pro Drone
Aerigon Drone
Tero Tracking Car
Other systems also available

We will recommend a helicopter type for a specific job based on the location and the type of shot. Then, We can find the appropriate helicopter from the nearest source. We are lucky to have wonderful working relationships with some of the best companies and pilots worldwide.

HoverCam are industry leading helicopter and remote control helicopter specialists with over 25 years experience in aerial filming, survey work and photography.
Helicopter Aerial Filming
Remote Controlled Helicam / Drone filming
Aerial Survey Work
Aerial - Cameramen Companies
In Hampshire


Flying Pictures - Your Complete Aerial Partner For over 40 years the team at Flying Pictures have been at the forefront of Aerial Filming, Co-Ordination and Innovation. From...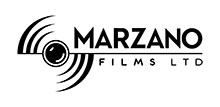 Marzano Films Ltd was started in 2014 and is owned by John Marzano. John is a world respected aerial director of photography, an Associate Member of the British Society of...