Lighting News
Stella LED Range Available In UK
Light & Motion, an imaging light manufacturer, has announced that UK stockists, Prolight Direct, CVP, Prokit, Wex Photographic, and Production Gear are to supply the newest portable and fully waterproof LED light range, Stella.

High quality compact portable tungsten lighting units for camera, studio and location work together with a range of studio cool economic running fluorescent lighting systems.
Lighting Companies
In Cumberland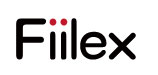 Did you know that the history of Fiilex actually reaches back over 30 years? Designing Fresnel Optics for Compact Source LEDs. Whereas most LED manufacturers use...

Litepanels Broadcast Lighting Division is ready to meet the unique requirements of the network, television and remote teleproduction industry. The Broadcast Division provides...