Camera - Operator Sponsors
Broadcast video camera crews provided ranging from DVCAM to High definition acquisition.
Camera - Operator Companies
In Devon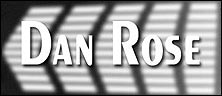 Lighting Cameraman. Sony HPW 750, Sony DSR 570, Sony HDV and Sony DIGI BETA. Broadcast credits. 24h call out camera crew. Provides experienced location crews and lighting....


I'm a freelance lighting cameraman and Sony FS7 owner, with considerable experience across the whole spectrum of broadcast and corporate television. I'm very easy going,...