Hire a cameraman provides professional camera crews for broadcast and corporate work across the world. Call us now for a quote.

Highly experienced crews
Award winning cameraman
All video & film formats
Fully crewed or dry hire
Camera - Crew Companies
In Devon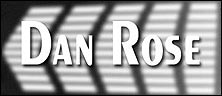 Lighting Cameraman. Sony HPW 750, Sony DSR 570, Sony HDV and Sony DIGI BETA. Broadcast credits. 24h call out camera crew. Provides experienced location crews and lighting....


The Company - The Production Specialists. DVD and video production company based in Devon, south west England. With an office and studios in Exeter, The Company provides...