DVD Production Company Sponsors

@Voytek has three edit suites, film crews, duplication, multi media capability, graphics design and production based in house in our central London location.
DVD Production Company Companies
In Monmouthshire


Dischro Creative is a promotional agency based in the heart of Wales, specialising in video production and graphic design, and we enable customers to tell the story they want...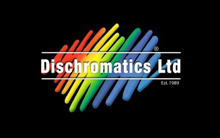 CD Replication, DVD Replication and Blu-ray Replication Created from glass master produced by the largest Manufacturer of replicated discs in Europe. Dischromatics is a UK...