Animation - Effects Sponsors

Stunning animation and VFX based in Cornwall.
Get in touch and start your journey today.
0117 318 0542
info@engine-house.co.uk
@EngineHouseVFX
Animation - Effects Companies
In Hertfordshire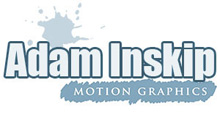 Digital Animation based in Hertfordshire. Specialising in 2D / 3D animation Titles, Idents, Effects, Visualisation and Presentations....


Who Are We? Polymime is an independent UK animation studio specializing in medical 3D animation and illustration, visual effects and motion graphics. We focus on finding...