Animation - Effects Sponsors

Stunning animation and VFX based in Cornwall.
Get in touch and start your journey today.
0117 318 0542
info@engine-house.co.uk
@EngineHouseVFX
Animation - Effects Companies
In Cornwall


VFX and Animation Studio, SOUTH WEST ENGLAND. Engine House creates VFX and animation sequences for film, TV, games and the web. Creating high-end images and animations for...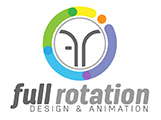 Full Rotation is a small collaborative design & animation studio offering a wide range of engaging 2D or 3D Animation & Motion Design to suit any project. From Broadcast, TV...