Animation - Effects Sponsors

Stunning animation and VFX based in Cornwall.
Get in touch and start your journey today.
0117 318 0542
info@engine-house.co.uk
@EngineHouseVFX
Animation - Effects Companies
In Berkshire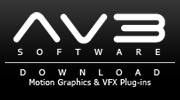 Regus
Oxford House 12-20 Oxford Street, Newbury
Tel : 01635 760 200
Motion graphics, graphics & visual effects software and plug-ins for Adobe After Effects, Apple Final Cut Pro, Avid, Autodesk & more. Buy creative software & plug-in...