Animation - Production Companies Sponsors

Once Were Farmers is an award-winning Production Company and Animation Studio , creating characters, stories, graphics and visual effects for an international client base. Once Were Farmers has produced films and animation for Broadcast, Cinema and the Internet.

Stunning animation and VFX based in Cornwall.
Get in touch and start your journey today.
0117 318 0542
info@engine-house.co.uk
@EngineHouseVFX

3D Modelling & Animation
3D Stereoscopic Animation
Storyboarding
Illustration
Scriptwriting
Music & Sound Effects
Voiceover Recording
Post Production
Video Editing
Applications for mobile and tablet
Animation - Production Companies Companies
In Northumberland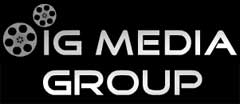 Video production company Newcastle North East England Our aim is to take the stress out of any project we undertake. From your initial brief we can manage the whole project...


Qurios has been providing high quality, award winning animation and visual effects since 2002. We have a wide range of experience delivering bespoke animation and graphics,...