Animation - Production Companies Sponsors

Once Were Farmers is an award-winning Production Company and Animation Studio , creating characters, stories, graphics and visual effects for an international client base. Once Were Farmers has produced films and animation for Broadcast, Cinema and the Internet.

Stunning animation and VFX based in Cornwall.
Get in touch and start your journey today.
0117 318 0542
info@engine-house.co.uk
@EngineHouseVFX

3D Modelling & Animation
3D Stereoscopic Animation
Storyboarding
Illustration
Scriptwriting
Music & Sound Effects
Voiceover Recording
Post Production
Video Editing
Applications for mobile and tablet
Animation - Production Companies Companies
In Derbyshire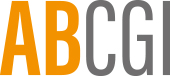 ABCGI
6 The Rusk, Sheffield
Tel : 01246 813718
ABCGI work from a small studio on the border of Derbyshire and Yorkshire, offering VR, 3D, CGI animation and illustrations mainly for process and manufacturing companies. We...

albino igil
3 Merrybower Cottages, Barrow upon Trent
Tel : 01332 770078
albino igil offers that rare mix of technical knowledge coupled with artistic integrity. We are 3D and 2D designers with a broad range of skills albino igil is a mix of 3D...

STUDIO5
1 Manor Road, Derbyshire
Tel : 01159 444 387