Sound Services Companies
In Worcestershire


'Colin Day is one of the most in-demand voiceover talents in the UK. His work can be heard worldwide on radio and TV commercials, narrations, promos, station imaging and...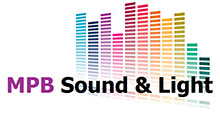 MPB Sound and Light Ltd We have a showroom next to Squareye Television on Saxon Business Park near Bromsgrove. You are welcome to call in and discuss your requirements or try...