Props - Supplies Sponsors

We're an award-winning company, comprised of exceptional prop makers and puppet specialists. As you might expect, props and puppets can come in all shapes and sizes, so to ensure that you have the specialists you need on your project, our creative team have very varied talents.
Props - Supplies Companies
In Carmarthenshire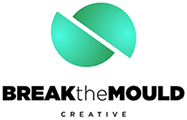 Based in South Wales, Break the Mould Creative was launched back in 2009. We saw a gap in the creative market for the use of Polyurea to hard coat and protect; props,...