We're an award-winning company, comprised of exceptional prop makers and puppet specialists. Our team have been brought together by a shared passion for working with incredible clients to create props and puppets that are outstanding in every way.
Propmaster Companies
In Carmarthenshire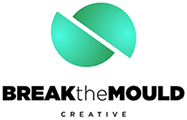 Based in South Wales, Break the Mould Creative was launched back in 2009. We saw a gap in the creative market for the use of Polyurea to hard coat and protect; props,...