Production Co-ordinator Companies
In London


Widescreen is a small independent company, a family of friends and companions, making good programmes properly. We consistently aim for high values, from our biggest...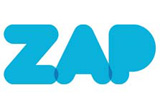 Zap Productions provides foreign producers filming in the UK with a production facility that is reliable, responsive and cost effective. For over ten years, Zap Productions...