Production Companies - Corporate & Non Broadcast Sponsors

Filming & Editing
From script to duplication
Events & Promotional Videos
Video for corporate, business and public sectors
Rich content specialists
Worldwide experienced crew

Scottish Film and Corporate Video Production Company Scotland. Studio Scotland Corporate Video division is a dynamic television and corporate video production company based in Scotland.

Mediapool is different to ordinary production companies as we utilise a large 'pool' of ratified freelance writers, producers, directors and suppliers. This is in contrast to the rather limited team of say, three or four in-house producers that most production companies tend to use.
Production Companies - Corporate & Non Broadcast Companies
In Fife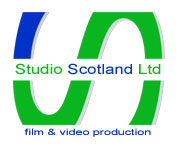 Studio Scotland Ltd, corporate video production company Scotland A leading corporate video production company in Scotland filming throughout Edinburgh, Glasgow, Lothian,...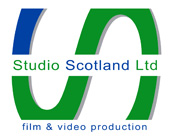 Studio Scotland A leading Scottish video production company filming throughout Edinburgh, Glasgow, Lothian, Fife, Tayside, Scottish Borders and Highlands. Fully equipped...