Production Companies - Commercials and Promos Sponsors

The Theory is a film and video production company that creates corporate films, brand commercials and direct response TV adverts. We're HDSLR specialists. We make stuff you want to watch. We do it at a great price.

Multi-Camera Crewing
Filming & Editing
Tape & DVD Duplication
DVD Authoring & Recording
Corporate & Commercial Production
Filming services
Production Companies - Commercials and Promos Companies
In Suffolk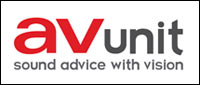 AV Unit
243 Felixstowe Road, Ipswich
Tel : 01473 705205
Conference & Event Services Including conference equipment hire as well as our fully inclusive conference production service. Hire a PA system, Plasma Screen or Projector,...


NBS Studio
12 Kempson Drive, Suffolk UK
Tel : 01787 376763
NBS Studio was created in June 1998. Since then I have produced all kinds of graphics and video productions for local & national production companies. All of our computers...