Production Companies - Commercials and Promos Sponsors

The Theory is a film and video production company that creates corporate films, brand commercials and direct response TV adverts. We're HDSLR specialists. We make stuff you want to watch. We do it at a great price.

Multi-Camera Crewing
Filming & Editing
Tape & DVD Duplication
DVD Authoring & Recording
Corporate & Commercial Production
Filming services
Production Companies - Commercials and Promos Companies
In South Yorkshire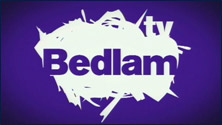 Bedlam TV offers a complete production package from initial concepts right through to final film and duplication. This includes everything from broadcast advertising to...

Get Noticed Media Production is a Sheffield based video production company. The company provides a range of production services which include print design, web design,...