Production Companies - Commercials and Promos Sponsors

The Theory is a film and video production company that creates corporate films, brand commercials and direct response TV adverts. We're HDSLR specialists. We make stuff you want to watch. We do it at a great price.

Multi-Camera Crewing
Filming & Editing
Tape & DVD Duplication
DVD Authoring & Recording
Corporate & Commercial Production
Filming services
Production Companies - Commercials and Promos Companies
In Essex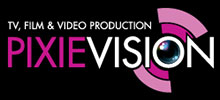 Pixie Vision is a creative production company based in Colchester, Essex, specialising in TV, Film and Video Production for a broad range of media requirements. We provide...

Ceres Productions Ltd is a video production company which offers a full range of professional services. The company was established in 2010 and some of the services they...