Animation
Comprehensive list of Animation Company Contacts based in the UK. Whether you are searching for Studio hire, production companies or software providers, the information is available here.

Full Rotation is a small Animation Studio with a big impact, creating high quality 2D & 3D Animation & Motion design. We create a wide variety from Corporate films, Animated Explainer videos to Character animation & VFX. We work with all size companies from startups to Cartoon Network and ITV.

Kilogramme is a design led animation company based in Manchester. Our work ranges from high end 3D pieces, to classic 2D animation. We have provided adverts, title sequences, series work, interstitials and installations for clients such as: the BBC, Channel 4, ITV and Disney.

Stunning animation and VFX based in Cornwall.
Get in touch and start your journey today.
0117 318 0542
info@engine-house.co.uk
@EngineHouseVFX
Animation Companies
In Glamorgan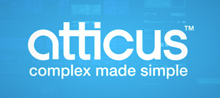 Atticus Digital is a BAFTA winning creative agency, expert in virtual reality, 360° video, 3D animation, video production, web and app development. We distil complicated...


At Illustration and Lettering we offer a full range of sign services ranging from traditional hand painted lettering, computer cut graphics, sign manufacture and installation...