Animation
Comprehensive list of Animation Company Contacts based in the UK. Whether you are searching for Studio hire, production companies or software providers, the information is available here.

Full Rotation is a small Animation Studio with a big impact, creating high quality 2D & 3D Animation & Motion design. We create a wide variety from Corporate films, Animated Explainer videos to Character animation & VFX. We work with all size companies from startups to Cartoon Network and ITV.

Kilogramme is a design led animation company based in Manchester. Our work ranges from high end 3D pieces, to classic 2D animation. We have provided adverts, title sequences, series work, interstitials and installations for clients such as: the BBC, Channel 4, ITV and Disney.

Stunning animation and VFX based in Cornwall.
Get in touch and start your journey today.
0117 318 0542
info@engine-house.co.uk
@EngineHouseVFX
Animation Companies
In Derbyshire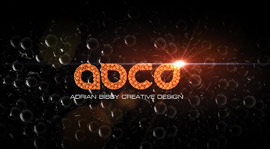 ABCGI (Adrian Bibby Computer Generated Images) work from a small studio on the border of Derbyshire and Yorkashire, offering 3D, CGI animation and illustrations. We can work...

albino igil
3 Merrybower Cottages, Barrow upon Trent
Tel : 01332 770078
albino igil offers that rare mix of technical knowledge coupled with artistic integrity. We are 3D and 2D designers with a broad range of skills albino igil is a mix of 3D...