Motion Control Companies
In Lancashire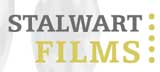 Stalwart Films (Manchester) in association with Motion Control Camera (London) are now offering Milo Motion Control in the North, giving access to Award Winning technology...


We shoot the finest time-lapse sequences you'll ever see. We can help you visualize time in ways previously unseen. Achieving the near impossible with our motion controlled...