Broadcast Equipment Hire - Lighting News
VMI Guide To Location Lighting
This is a short article examining the most popular lighting fixtures and technologies concentrating on their advantages, limitations and applications. Article credit: VMI.
Broadcast Equipment Hire - Lighting Companies
In Leicestershire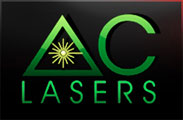 Welcome to AC Lasers Welcome to the home of high tech professional laser hire, lighting and special effects. The team at A C Laser Hire have many years' experience in...


Hawthorn
Crown Business Park, Melton Mowbray Leicestershire
Tel : 01664 821111
Hawthorn Theatrical provide lighting, sound, power distribution, rigging, staging, star cloths and impact sails for parties, concerts, outdoor events, weddings and...