Broadcast Equipment - Spares Companies
In Surrey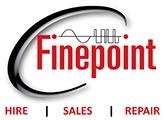 Finepoint Broadcast has been supplying broadcasters with a wide range of production and OB equipment for over 35 years. This has always been complimented with a unique blend...


The company design and manufacture motion picture lenses using a patented Wireform™ lens movement technology. This patented movement allows the speed of focusing to vary...