Grip Equipment News
Egripment Unveils Portable Hardware Solutions
Egripment Support Systems, manufacturer of high-end camera support systems and remote broadcast solutions for the film and broadcast industries, is featuring several new compact and portable hardware solutions.
The MiniScope: A Game Changer
Chapman Leonard can't afford to sit still in such a fast moving industry. Change is inevitable as each new TV show or feature film brings new creative challenges as directors and producers push for more production value at every level.
Grip Equipment Companies
In County Antrim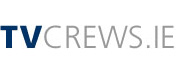 TV Crews.ie
13 Fitzwilliam Street, Belfast
Tel : Northern Ireland +44 28 9022 2300
Book a Film or TV Crew We know that when you need a crew you need it now. That's why we provide National Coverage, to make sure our clients get the best people, the best...