Unmanned Aerial Filming Systems News
Drones – The New Tool For Roof Surveys
Roofs need to be surveyed. That much is certain, either because the rain's getting in, or because there is a change of owner and someone needs a record of condition made. Many properties are difficult to survey.
Unmanned Aerial Filming Systems Sponsors

HoverCam are industry leading helicopter and remote control helicopter specialists with over 25 years experience in aerial filming, survey work and photography.
Helicopter Aerial Filming
Remote Controlled Helicam / Drone filming
Aerial Survey Work

Construction Site Survey
Estate Agent Property
Television Productions
Live Events
Car Tracking
TV Drama
Interior Open Space Filming
Golf Courses
Unmanned Aerial Filming Systems Companies
In Hampshire


Flying Pictures - Your Complete Aerial Partner For over 40 years the team at Flying Pictures have been at the forefront of Aerial Filming, Co-Ordination and Innovation. From...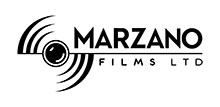 Marzano Films Ltd was started in 2014 and is owned by John Marzano. John is a world respected aerial director of photography, an Associate Member of the British Society of...