Unmanned Aerial Filming Systems News
Drones – The New Tool For Roof Surveys
Roofs need to be surveyed. That much is certain, either because the rain's getting in, or because there is a change of owner and someone needs a record of condition made. Many properties are difficult to survey.
Unmanned Aerial Filming Systems Sponsors

HoverCam are industry leading helicopter and remote control helicopter specialists with over 25 years experience in aerial filming, survey work and photography.
Helicopter Aerial Filming
Remote Controlled Helicam / Drone filming
Aerial Survey Work
Unmanned Aerial Filming Systems Companies
In East Yorkshire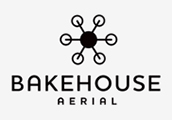 Hi, we're Bakehouse Aerial. We fly drones with high quality cameras to make fantastic aerial film suitable for web, TV and cinema. Our special permission from the Civil...