Aerial Filming Drones
The Drones and UAV filming sector has forgive the pun "taken off" in recent years, broadcast and film productions increasingly rely on these innovative camera platforms to get shots that were previously very difficult to achieve. This section of 4rfv showcases the leading companies working in this field.
Aerial Filming Drones News
Drone Experts Expand Offering
Oxfordshire based Aerial Motion Pictures (AMP) has expanded its broadcast, film and video offering with the recruitment of new Civil Aviation Authority (CAA) approved drone pilots with broadcast experience, alongside the launch of equipment hire and super-heavy lift drone white label services.
It's All About Drones (UAVs)
I'm sure most people by now have heard about drones and the impact they can have in military combat missions. However, the likes of myself and other professional, aerial aficionados who share the same interest, to use the term 'drone' is a big no, no.
Aerial Filming Drones Sponsors

HoverCam are industry leading helicopter and remote control helicopter specialists with over 25 years experience in aerial filming, survey work and photography.
Helicopter Aerial Filming
Remote Controlled Helicam / Drone filming
Aerial Survey Work

Mini Eclipse
Eclipse XL & Multicam Array
Shotover F1
Shotover K1
Oculus
Alta 8 & Movi Pro Drone
Aerigon Drone
Tero Tracking Car
Other systems also available

We provide drone aerial filming & aerial photography at affordable prices, using the latest technology we specialise in producing up to 6K high definition aerial footage.
Aerial Filming Drones Companies
In Lancashire


The Sky's The Limit Drone photography is making a big impact on the aerial photography business. You no longer have to hire a plane or a helicopter to get the shots you need....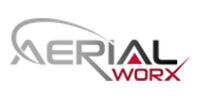 Aerialworx
12 The Floor Bluetower Media city, Manchester
Tel : 0345 4598899
Aerialworx are professionals in drone filming for TV and film productions and operate the latest custom state-of-the-art drones and camera equipment to capture stunning...