Studio Hire News
The Right Studio For Your Shoot
There may be a few choices for you to make. Size, price, location and adjoining facilities to consider. Having a good idea of your shot types before booking will give the studio manager an idea of preparation.

Central London's fully soundproofed film & TV studio
U-shaped cove, pre-rigged spacelights, in-house lighting kit
Green & blue screen
Green & blue screen
"…super friendly and helpful". "A complete pleasure to work there."
020 7837 1957
Studio Hire Companies
In West Midlands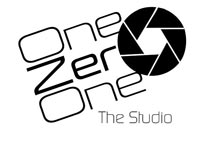 Based in the heart of the midlands, and close to all of the major transport links, One Zero One The studio is fast becoming Birmingham's Premier Video and Photographic...